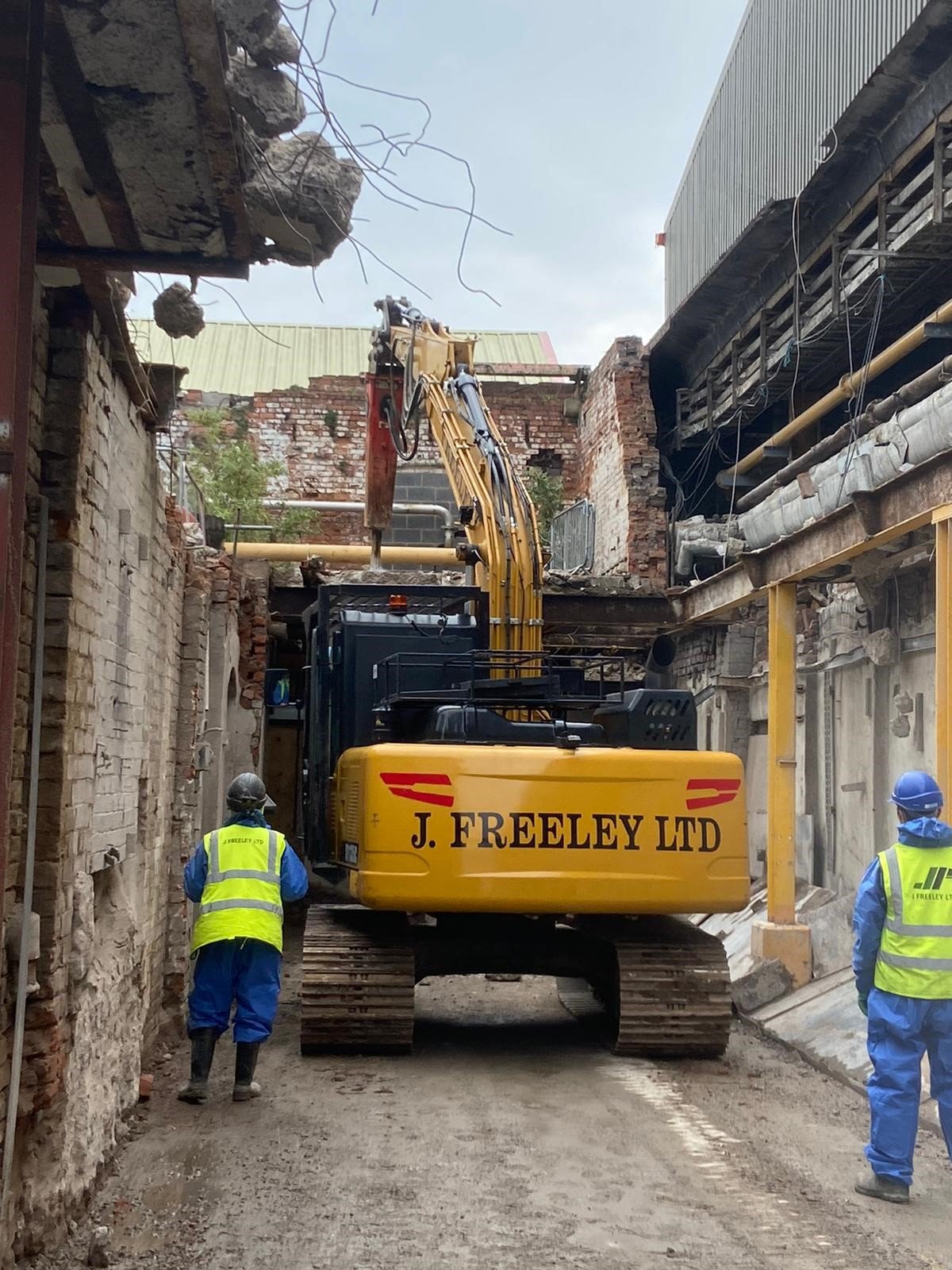 We're delighted to have been awarded our first two contracts for the demolition of commercial units on Postal Street and Civic Centre modular buildings under the Salford City Council's Demolition and Associated Services Framework.
J Freeley Ltd is one of only six contractors on the framework, which runs until August 2024, with an option to extend for a further 24 months annually.
Our first contract award, which is due to start later this year, is for Manchester City Council and involves demolishing existing commercial units off Postal Street in Manchester's vibrant Northern Quarter, making way for This City's new residential development. In addition to demolition, the project scope includes asbestos removal, recycling and security fencing.
Careful planning will be needed to minimise disruption to the adjacent premises, including a residential building. Considerate traffic management will also be implemented to ensure a smooth demolition process.
Our second contract award involves the demolition of Civic Centre modular buildings, a two-storey former office block for Salford Council. This again requires detailed planning due to the building's location within a busy council office car park.
As well as demonstrating quality and cost-effectiveness, contractors must deliver social value to each of the projects, which is something we're committed to at J Freeley. Alongside prioritising quality and excellence on our projects; we also place a strong emphasis on community support.
Michael Freeley, Director, comments: "Our dedication extends beyond project success; it encompasses social responsibility, a core value of our company. For example, we have allocated just over £16,000 for the Civic Centre modular buildings work. This commitment includes hiring a local employee, supporting local SMEs, and contributing to Salford Foodbank, homeless charity Emmaus Salford and Salford Children's Holiday Camp."
In addition to our social and economic value commitments within the framework, we have also signed up to the Salford City Mayor's Charter for Employment Standards, which helps raise employment standards for employees and businesses across the city.

Through our appointment to the framework and with these commitments in place, we look forward to contributing to the Salford area's growth and the local communities' improvements.